GWC Cleaning
is now
Revive Exterior Cleaning
 We have recently rebranded and are now known as Revive Exterior Cleaning. Every is still the same just a change of name. 
Visit our New site below!!! 
Exterior Cleaning Specialists.
GWC Cleaning Services Limited is an established, professional exterior cleaning company offering efficient solutions to all your residential & commercial cleaning needs.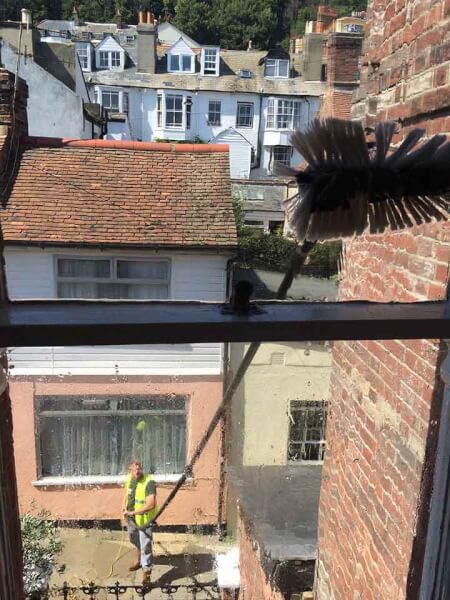 About Us
From humble beginnings, a once small window cleaning round, founded by the late Geoff William Creese, GWC Cleaning started life with just a handful of customers in the Old Town of Hastings. Our founders dedication to reliability and warm-hearted friendliness is the very ethos of GWC Cleaning Services. A now thriving Limited company that has stayed committed to those original customers, many of whom are still ours today, has grown to deliver its services to an ever-growing customer base of residential and commercial clients. 
Using the latest equipment and a dedication to ongoing training, GWC Cleaning's quality speaks for itself, evidenced by the growth of an impressive and loyal customer base which we hope to include you in. We value every contract we undertake – big or small, regular to one-off. We pride ourselves on excellent customer service, ensuring that customer satisfaction is always our number one priority.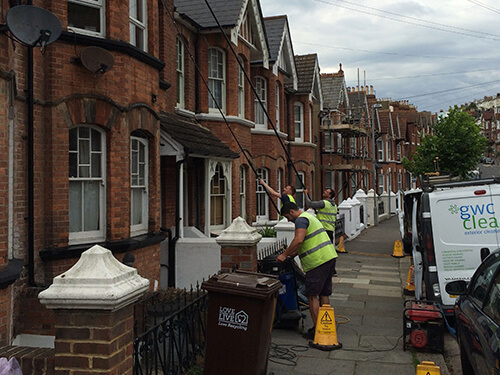 Residential
We provide services for our residential customers regardless of the size of their needs. We have a range of customers, those in small flats needing regular window cleaning to those in larger bespoke properties wanting every service we offer. Each and every customer is unique in their requirements and are each valued just as importantly as another.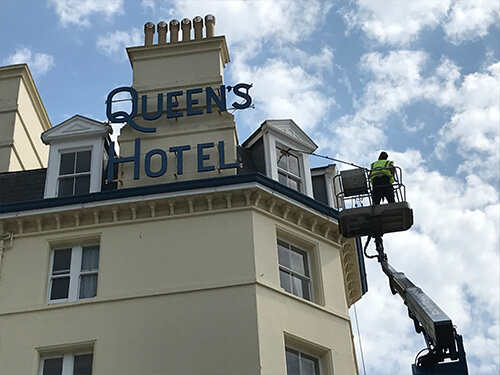 Commercial
GWC Cleaning Services are leading providers of all aspects of exterior cleaning.
We offer exterior cleaning solutions to a wide range of sectors including leisure facilities, industrial complexes, housing estates, letting agents and management companies, as well as energy suppliers and development companies across the South East.
"I have been using GWC on my development of three houses in Hastings Old Town since it was completed in 2013 - always a first class and responsive service and I would happily recommend them"
IAN SOLLEY
"GWC delivers an efficient and courteous service. The staff are polite and concerned to ensure that their work is completed fully with a minimum of disturbance. Excellent"
ANDREW MORAN
"Excellent service. Clean and carefully done . I would especially refer them to anyone with a 'difficult' property as in my case a dry / wet vacuum cleaner was used to excellent effect, without ladders."
LACEY JAM
Get In Touch
If you would like a quote or for more information on our services please click the button below or call us on 01424 210677.