Get a Free Quote in Under 24hrs!
Find out how we can help you with a free quote from our friendly and reliable team.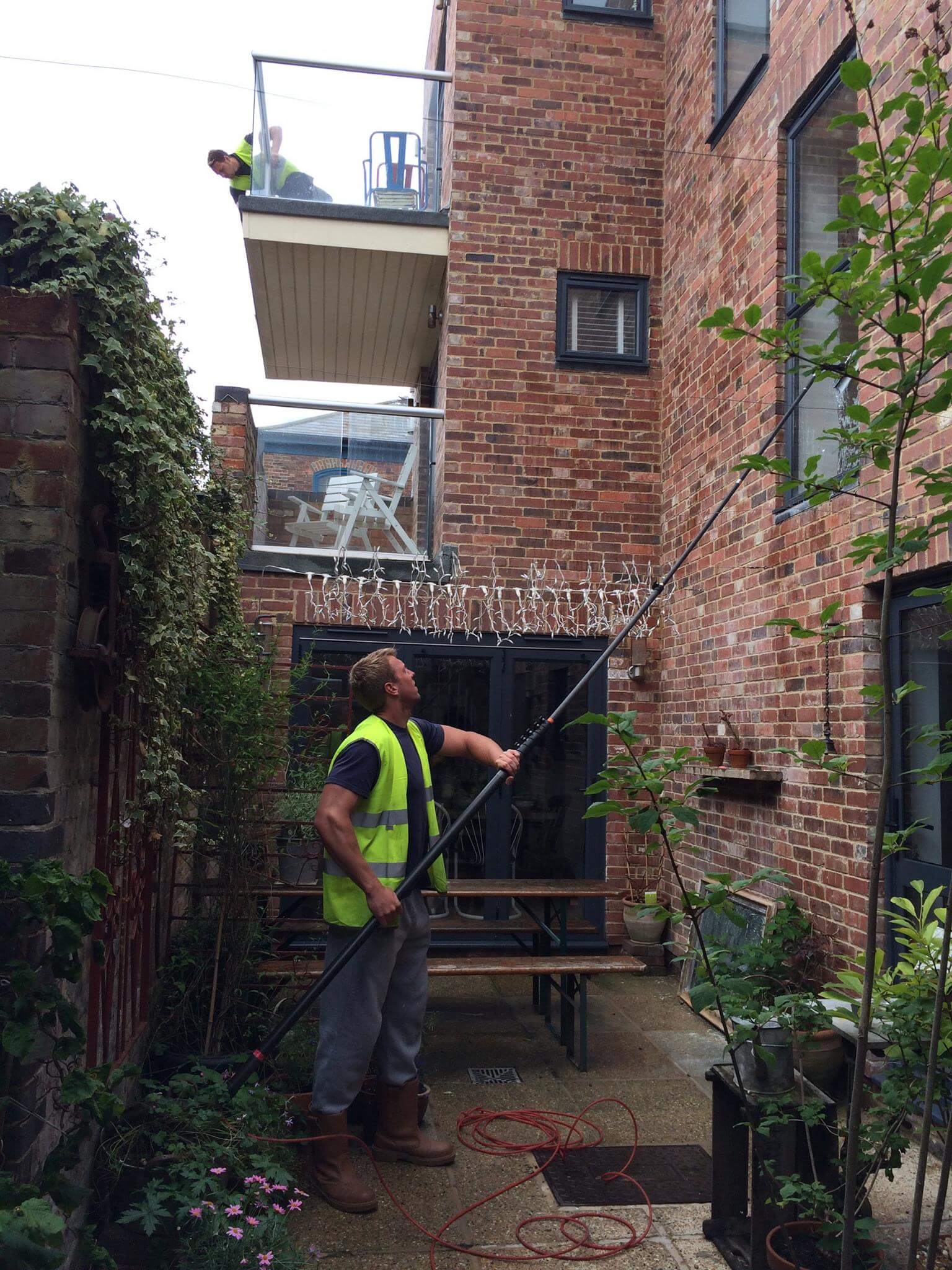 Window Cleaning
Using the latest in window cleaning technology, the water that is used is purified and put through a filtering system which removes all imperfections in ordinary tap water, leaving the purest form of water that won't leave smears, streaks or water marks that's left behind by normal tap water, just a beautiful finish for your windows. This method is environmentally friendly as we use no chemicals or detergents. Another advantage to this method is the health and safety aspect, as there is no need for the use of ladders.
This expert window cleaning system can be used for all outdoor window cleaning from ground floor up to 80ft high (24.4m) 6-7 floors. This also guarantees that all sills and frames are thoroughly cleaned.
We are also fully trained in traditional window cleaning which may be suitable for older, more delicate windows like lead framed windows or on listed buildings. If you are aware your windows or sills are prone to leaking please inform the office when booking an appointment.
"I have been using GWC on my development of three houses in Hastings Old Town since it was completed in 2013 - always a first class and responsive service and I would happily recommend them"
IAN SOLLEY
"GWC delivers an efficient and courteous service. The staff are polite and concerned to ensure that their work is completed fully with a minimum of disturbance. Excellent"
ANDREW MORAN
"Excellent service. Clean and carefully done . I would especially refer them to anyone with a 'difficult' property as in my case a dry / wet vacuum cleaner was used to excellent effect, without ladders."
LACEY JAM
Get In Touch
If you would like a quote or for more information on our services please click the button below or call us on 01424 210677.