Facias, Soffits & Cladding
Get a Free Quote in Under 24hrs!
Find out how we can help you with a free quote from our friendly and reliable team.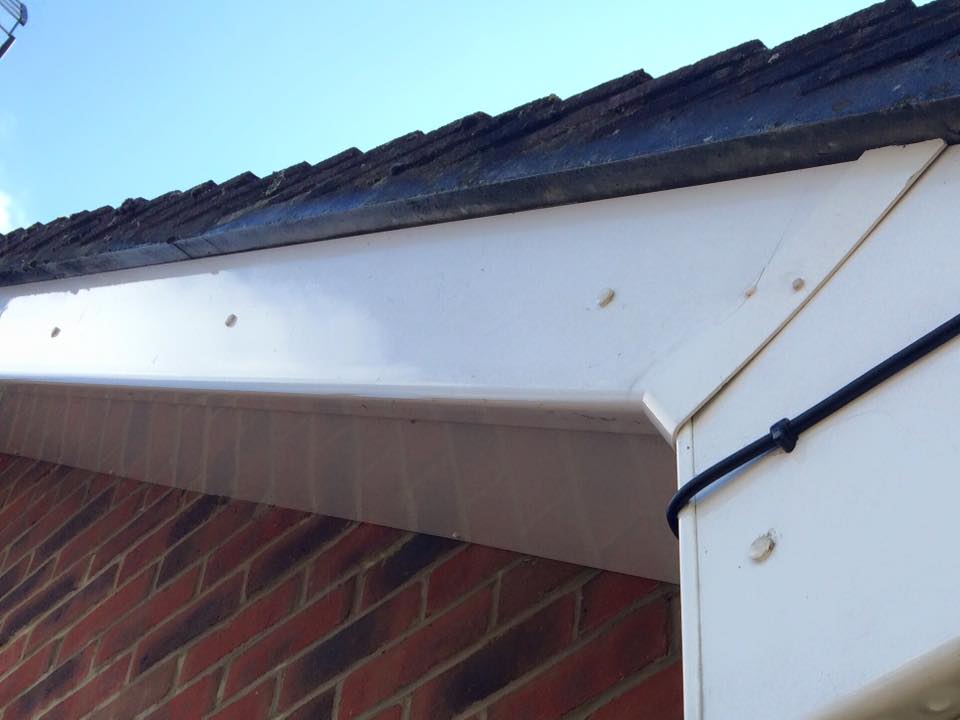 Facias, Soffits & Cladding
Facias and soffits are an integral part of your home and over time can have a build up of dirt, grime and debris, not only can this look unsightly it can also lead to the degrade and discolouration of your facias and soffits. With our reach and wash system we are able to reach every corner of your hard to reach areas, with our specialist brush heads it allows us to expertly clean all of your exterior plastics removing the build up of grease and grime.
As with all of our services we recommend the regular maintenance of these areas to keep your home looking fresh and clean.
If your home or building has cladding the regular cleaning of this can make a real difference to the longevity of the cladding. As with any surface dirt and debris build up on cladding can affect the look of your property, with regular maintenance your home or business can be like new all year round. If your thinking of selling your home or business you can dramatically increase the value of your property by ensuring your exteriors are cleaned and maintained properly
"I have been using GWC on my development of three houses in Hastings Old Town since it was completed in 2013 - always a first class and responsive service and I would happily recommend them"
IAN SOLLEY
"GWC delivers an efficient and courteous service. The staff are polite and concerned to ensure that their work is completed fully with a minimum of disturbance. Excellent"
ANDREW MORAN
"Excellent service. Clean and carefully done . I would especially refer them to anyone with a 'difficult' property as in my case a dry / wet vacuum cleaner was used to excellent effect, without ladders."
LACEY JAM
Get In Touch
If you would like a quote or for more information on our services please click the button below or call us on 01424 210677.