Get a Free Quote in Under 24hrs!
Find out how we can help you with a free quote from our friendly and reliable team.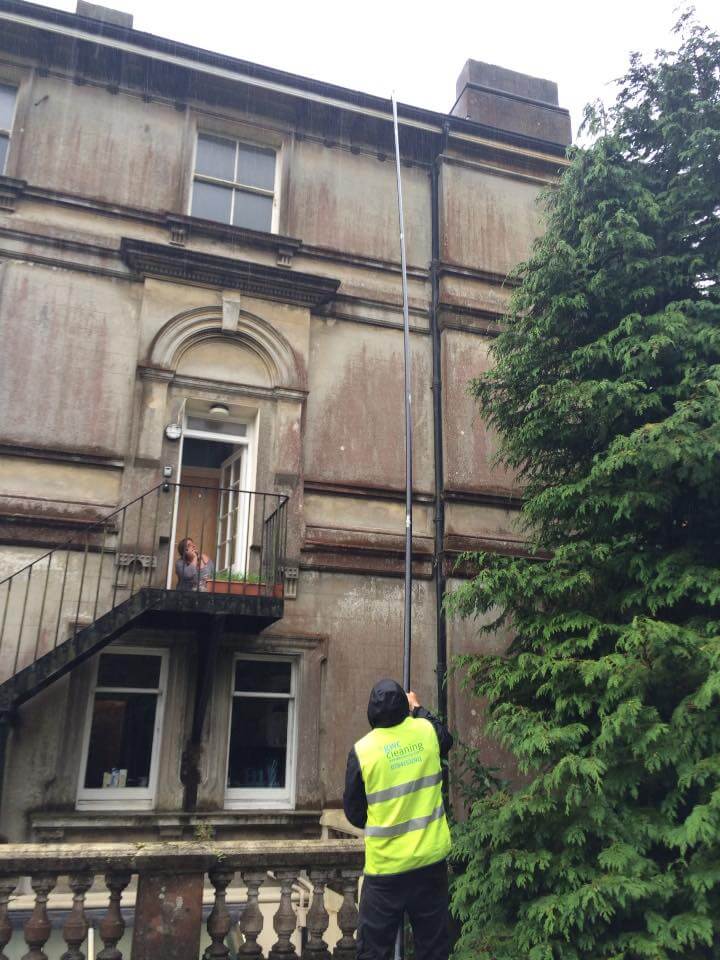 Is regular gutter clearing important?
Keeping your gutters clear is an important part of building maintenance. A blocked gutter can cause leaking pipes and joints which can cause damage to your property. A blocked gutter will also collect debris and dirt which can become a breeding ground for insects and even small animals.
How can a blocked gutter damage your home?
There are a number of ways that neglecting your gutters can cause lasting damage to your home. We have listed a few of the main culprits below.
Damp
When your gutters are blocked, the water cannot pass through them so it collects and overflows onto the walls and roof of your property. This excess water leaves your property vulnerable to leaks and damp. Left unchecked, this water damage can cause serious damp issues that can affect your entire home from the roof, right down to the basement.
Pests
Any excess of water will not only affect the brickwork of your home, but it will also affect any woodwork on your property. Over time, water will rot through wood and rotting wood is a breeding ground for insects, mice and even rats.
Gutter Clearing & Maintenance
Keeping your gutters clear will maintain the life of the guttering and it will also ensure that any rainwater is controlled to protect your property. We recommend you have your gutters cleared at least once a year, your gutters may require additional clearing depending on your location.
When we clear your gutters we will also inspect them with our CCTV monitoring system to ensure they are free from any moss or debris.
"I have been using GWC on my development of three houses in Hastings Old Town since it was completed in 2013 - always a first class and responsive service and I would happily recommend them"
IAN SOLLEY
"GWC delivers an efficient and courteous service. The staff are polite and concerned to ensure that their work is completed fully with a minimum of disturbance. Excellent"
ANDREW MORAN
"Excellent service. Clean and carefully done . I would especially refer them to anyone with a 'difficult' property as in my case a dry / wet vacuum cleaner was used to excellent effect, without ladders."
LACEY JAM
Get In Touch
If you would like a quote or for more information on our services please click the button below or call us on 01424 210677.