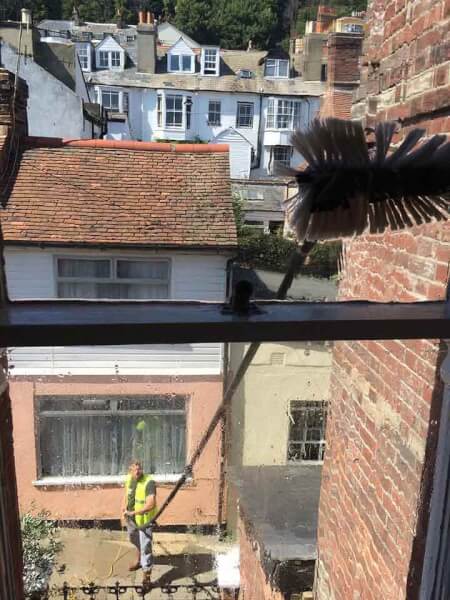 Bexhill Window Cleaning
Our friendly, local team of window cleaners have been working in and around Bexhill for years. Using the latest equipment to leave your windows clean, clear and free of any smears and watermarks. Satisfaction guaranteed!
Taking Care of the Environment
We use pure, filtered water to clean your windows. There are no nasty chemicals or detergents which is good for your windows and it's good for the environment.
Bexhill Residential Window Cleaning
We know how important it is that we are reliable and on time. We value our customers and we will always make sure that we are on time, working to your schedule. We won't charge for your window frames, window sills or even doors – this is all included as standard.
Because of our window cleaning methods, we can reach the highest windows without ladders! This means you will have complete privacy. We provide our own filtered water and we will bring everything we need so we won't need to disturb you at all!
Traditional Window Cleaning in Bexhill
We know that there are some old and listed buildings in Bexhill that may require special care. It is extremely rare that our window cleaning methods will not be suitable to clean a window, but we are experienced and can advise you with the best course of action. We are fully trained in all window cleaning methods including traditional, so should you need it, we can help.
Bookings and Payments
You can easily book an appointment using our online work request form or you can give us a call to book in an appointment! You can choose to make automated payments or you can simply call the office and make a payment.
Some of the best bits about working with GWC Cleaning
Easy booking ✓
Always on time ✓
Always on schedule ✓
Easy payment methods ✓
Uniformed DBS checked staff ✓
Satisfaction guaranteed or your money back ✓
No harsh chemicals ✓
No detergents ✓
Frame, sills and doors as standard ✓
No ladders ✓
Own water supply ✓