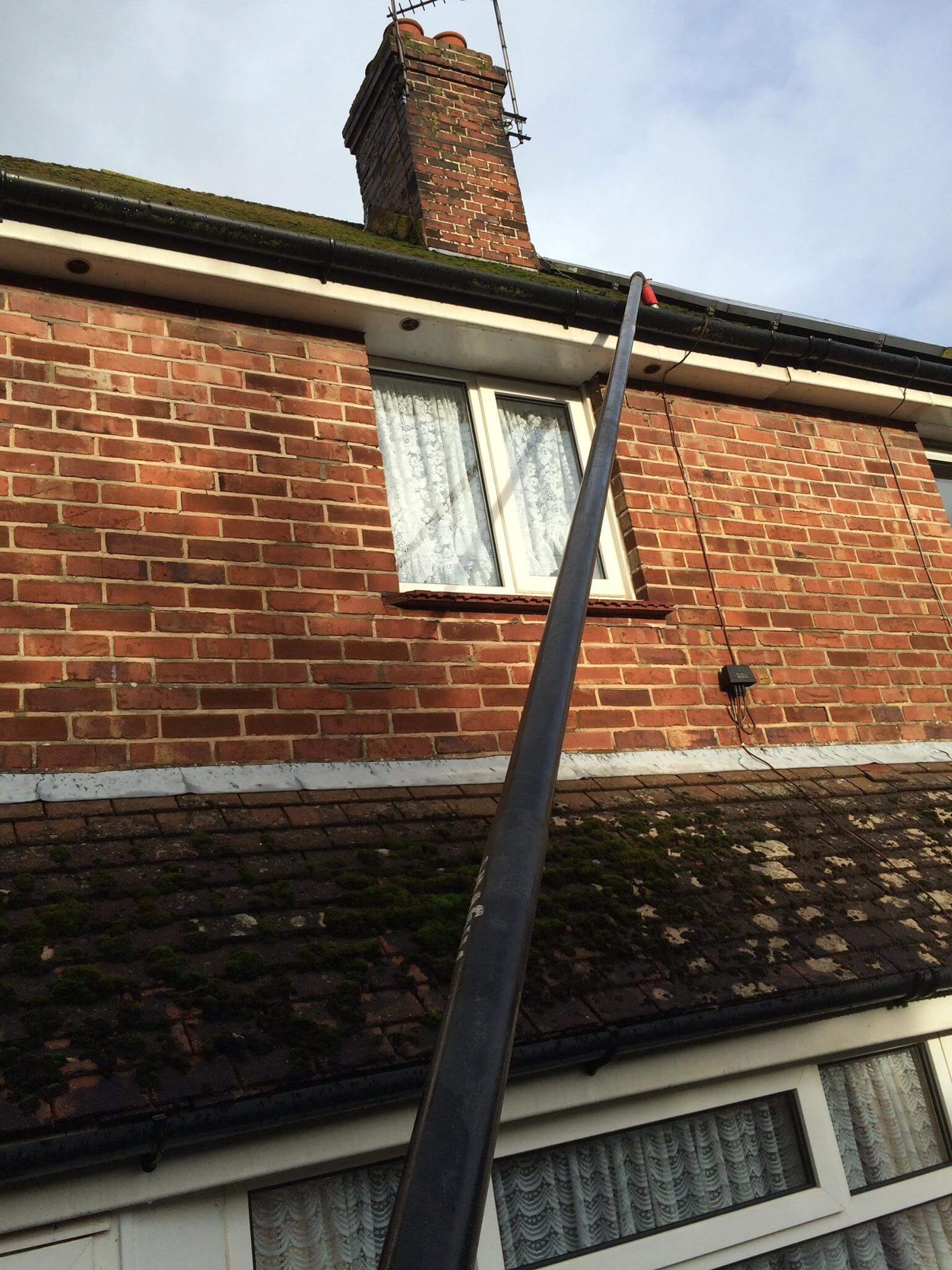 Gutter Clearing is an important part of property maintenance, it is so easily overlooked and this can end up costing a lot of money in repair costs. Keep your gutters clear and functional with regular clearing.
Gutter Clearing in Battle 
A blocked gutter can cause damage to your property, keeping your gutters clear and free from sludge and moss will keep the rainwater flowing where it should be and reduce the chances of damp and rot.
Our team are fully equipped with the latest gutter clearing technology, our Gutter Vac will remove dirt, debris and vegetation. We will inspect the gutters using our built-in cameras so you can see before and after images and we will also inspect any downpipes and hoppers to make sure there are no blockages or breaks in the system.
Bexhill Gutter Cleaning
Gutter Cleaning is the process of cleaning the outside of the gutters, this improves the overall look of your home. If you want to smarten up the appearance of your building we can help with our exterior cleaning services.
Commercial Gutter Clearing Bexhill
Commercial buildings and flats are not an issue as our equipment can reach even the tallest buildings. We also have access to a cherry picker so we can clean gutters at heights of us to 55ft.
Bookings & Payments
If you would like to book exterior cleaning work with then simply click the 'Book A Job' button below.
Making a payment couldn't be easier! You can choose to pay with an automated payment or use a credit card. We also take payments over the phone on 01424 210677.
Some of the best bits about working with GWC Cleaning
Easy booking ✓
Always on time ✓
Always on schedule ✓
Easy payment methods ✓
Uniformed DBS checked staff ✓
Satisfaction guaranteed or your money back ✓
Own water supply ✓