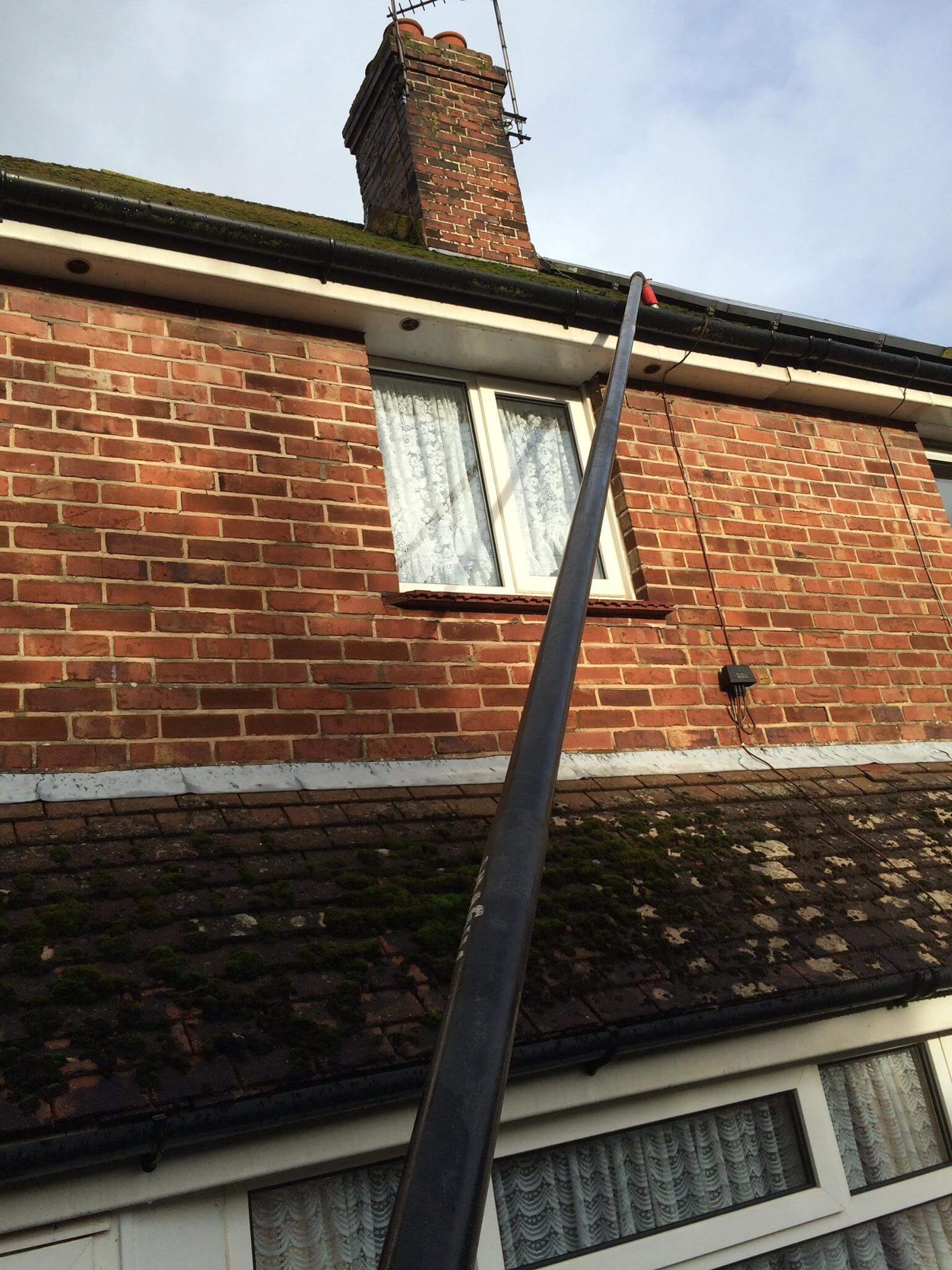 Our reliable team of gutter cleaning and clearing experts are based in East Sussex. Taking care of your gutters is an important part of property maintenance to remove built-up debris and keep your gutters working efficiently.
Bexhill Gutter Clearing
Gutters are often a neglected part of house maintenance, but a blocked gutter can cause thousands of pounds in repairs. Keep your gutters clean, clear of sludge and moss so they keep rainwater flow where it should be. Over time, a leaking or faulty gutter can cause major damp issues to your home.
Luckily our advanced Gutter Vac can remove dirt, debris and vegetation buildup from your gutters. We have also equipped the vac with a built-in camera so we can show you before and after images of the work we do. We also have the equipment to inspect and clear your hoppers and downpipes for any issues that may cause damage to your property.
Gutter Cleaning in Bexhill
We also offer gutter cleaning throughout Bexhill. This is the process of cleaning the outside of the gutter for aesthetic reasons. This is especially important if you are selling your property or if you simply want a spring refresh.
Commercial Gutters in Bexhill
If you have a tall building or perhaps a tall commercial building that requires a lot of height, this isn't an issue. We have access to a cherry picker, allowing us to reach heights of up to 55ft.
Bookings & Payments
It's so easy to book with GWC Cleaning using our online booking system, simply click 'Book A Job' below.
We take payments in a number of ways, from automated payments to debit card payments. If this doesn't suit you then you can call the office on 01424 210677 to pay over the phone.
Some of the best bits about working with GWC Cleaning
Easy booking ✓
Always on time ✓
Always on schedule ✓
Easy payment methods ✓
Uniformed DBS checked staff ✓
Satisfaction guaranteed or your money back ✓
Own water supply ✓