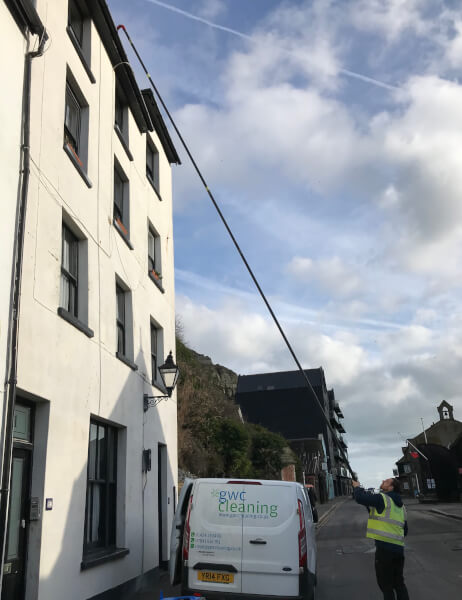 Gutter Clearing Hastings
Our qualified team of cleaners are based in Hastings, East Sussex. We offer gutter clearing services to remove built-up debris to keep your gutters working efficiently. It is important to keep your gutters clear and free of any build up as a broken or blocked gutter can cause damage to your property. Keeping up to date with your gutter cleaning can save you thousands of pounds in repairs to your home. With our advanced Gutter Vac, we can make light work of growing vegetation, moss and sludge. Our equipment comes with a built-in camera so we can show you before and after images of the work.
Residential Gutter Clearing in Hastings
We offer gutter cleaning to residential properties all across Hastings and St Leonards. We are also able to use our equipment to inspect and clear your guttering, hoppers and downpipes for any issues that may cause damage to your property.
Keeping the Heights of Hastings Clean
Our equipment reaches up to 55ft or 16.8 metres so we can clean even the tallest residential buildings in Hastings.
Hastings Commercial Gutter Clearing
In addition to the gutter cleaning equipment we use on most residential properties, we also have access to a cherry picker. For commercial properties or tall buildings over 55ft we can use this to reach even the tallest gutters.